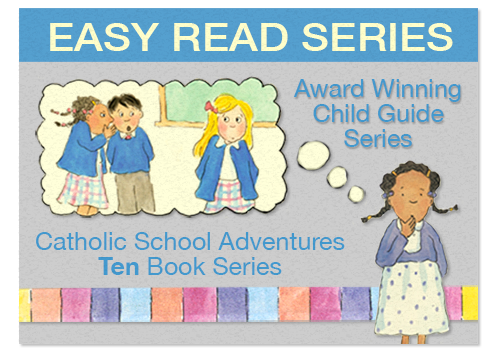 Many of Child Guide Books have been on the Catholic Press bestseller's list  in the US and Canada.  Child Guide book #5 won "Best Children's Book" award.
Hardcover Only Editions in English and Chinese: Various Authors Published by Paulist Press & Ambassador Books, 
USA.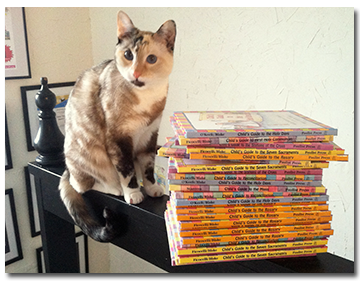 Hala, the studio cat with a stack of new Child Guide books.